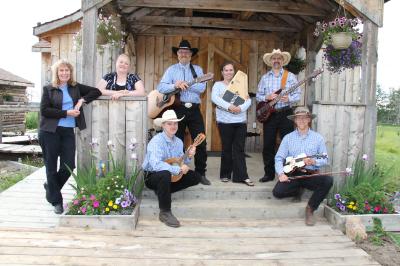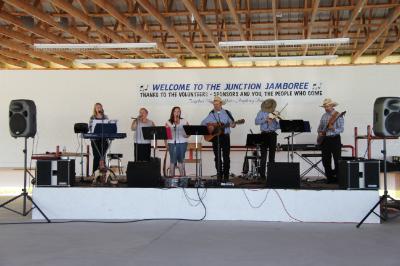 Wheale Family Ministries is a Country Gospel singing group based out of central Alberta. The Wheale Family has been playing and singing together for many years and each member of the group has been involved with music in various forms throughout their lives. The group has changed with the addition of new family members and recently have had more opportunities to travel and sing together. They are always very excited to be able to share their testimonies and the gospel of Jesus Christ with everyone they meet.
The group consists of Robin Wheale, his oldest son, Jeff and his wife, Krista, youngest son Mark and his wife Jaimie, great family friend, Karin Dusterhoft, and Robins cousin, Brian Wheale. The group is also occasionally joined by Robin's daughter, Erin, and middle son, Trever.
As life changes, the group is also changing. Because of distance and careers, the people who are able to travel with us changes but with whoever comes it is always a great time and when we do all make it, we feel truly blessed to be together.
The group preforms many original songs, as well as familiar choruses, hymns and other favorites.
The Lord has blessed Robin with the ability to share the gospel through the songs he writes. He is the pastor at Country Gospel Church, located at Wheale Ranch, and most of his family joins him Sunday mornings on stage for music and worship.
Wheale Family Ministries has performed at various churches, cowboy churches and events throughout Alberta. They enjoy singing and sharing their stories and songs all for the glory of God.
Thanks for visiting,
Wheale Family Ministries,
Robin, Jeff, Krista, Erin, Karin, Mark, Jaime and Brian
For more information or to book Wheale Family Ministries for your event please contact:
Pastor Robin Wheale
1-780-682-2271
or use our email form on the contact page
Wheale Family Ministries- Event Poster
This is a printable poster for any upcoming events