Wheale Family Ministries- Bio's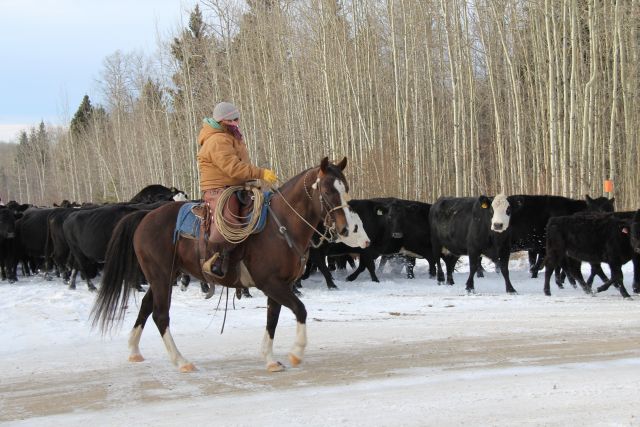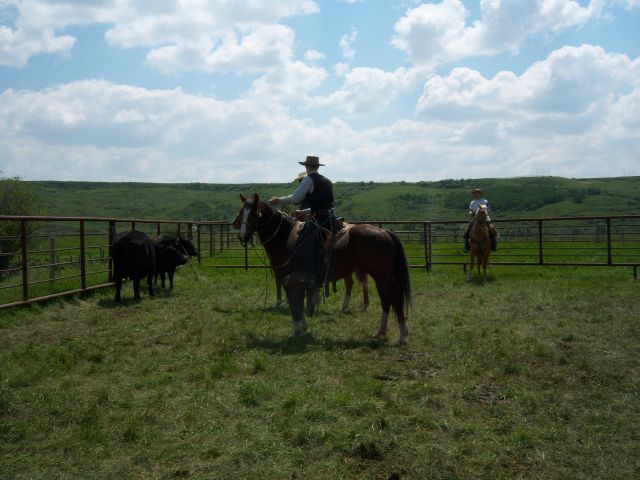 Jeff and Krista were married at the Ranch in the spring of 2009. They both share a love for horses and the western lifestyle. They live on the Buck Mountain Grazing Reserve where Jeff works. They have 3 children, big brother Caleb and twin girls, Chloe and Piper.
Jeff is Robin and Charlene oldest son. He works as a cowboy at a local grazing association, riding pasture in the summer and managing the bulls during the winter. Jeff is an accomplished rider and teaches horsemanship and packing clinics. He also spends lots of time building customs saddles and cowboy gear, that they sell in their shop, Modeste Creek Saddles. He also enjoys woodworking, metalworking and basically anything he can do with his hands.
Krista has a diploma in Equine Science. Before they had their kids, she worked at a local veterinary clinic and has taken courses on Equine Body Worker/Massage. Krista also manages the family websites and helps organize events and clinics at the ranch. She loves to be on the ranch and besides her responsibilities at home she enjoys being outdoors, gardening, cooking, music and mostly just spending time with her family.
Together they enjoy spending their time with their kids, riding, around animals and outdoors. They are so excited for everything the Lord has planned and can't wait to see what the future holds!
Get to know us Better:
Birthdays:
Jeff- November 26 Krista- April 3
Favorite Scripture:
Jeff- Philippians 2:2-8
"Fulfil ye my joy, that ye be likeminded, having the same love, being of one accord, of one mind. Let nothing be done through strife or vainglory; but in lowliness of mind let each esteem other better than themselves. Look not every man on his own things, but every man also on the things of others. Let this mind be in you, which was also in Christ Jesus: Who being in the form of God, thought it not robbery to be equal with God: But made himself of no reputation, and took upon him the form of a servant, and was made in the likeness of men: And being found in the fashion as a man, he humbled himself, and became obedient unto death, even the death of the cross.
Krista- John 3:16-17
"For God so loved the world, that he gave his only begotten Son, that whosoever believeth in him should not perish, but have everlasting life. For God sent not his Son into the world to condemn the world; but that the world through him might be saved."
Favorite Hymn:
Jeff- Unclouded Day Krista- 'Tis so Sweet to Trust in Jesus
Hobbies:
Jeff-Leatherwork, Woodwork Krista- Riding, anything otdoors
Favorite Food:
Jeff- Smoked Fish Krista- Steak, Vietnamese Food- I love to try anything new
Favorite Place(s) to Eat:
Jeff- Joey's Only, Montana's Krista- Anything new
Favorite Place you've ever been:
Jeff- Northern BC-The Liard River Krista- The Alberta Foothills in the Summer