Wheale Family Ministries- Bio's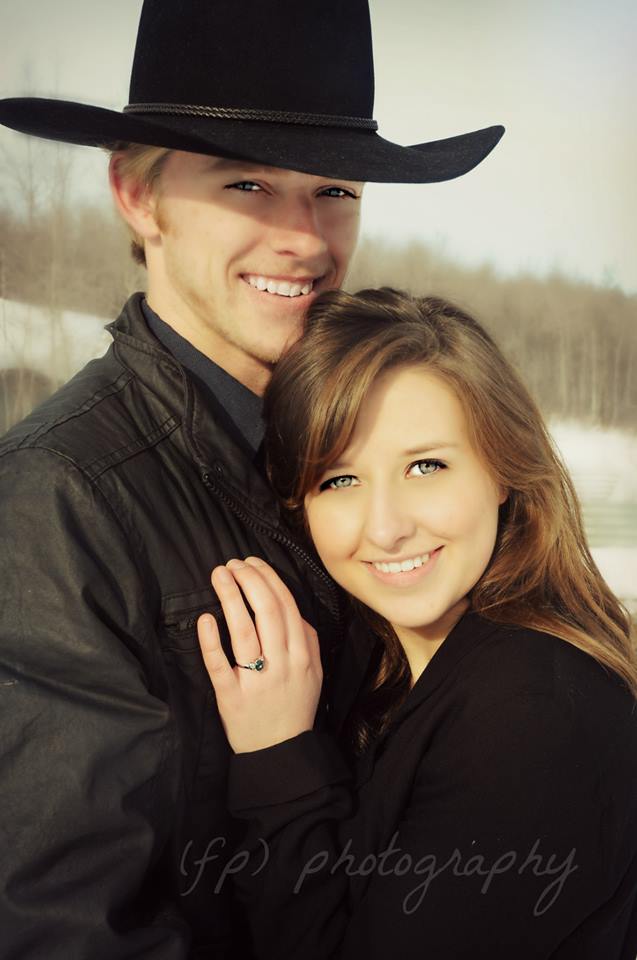 Mark and Jaime were married in June of 2014 at the Ranch. They started this new chapter of their life by taking Mark's old Volkswagen van on a month long trip across Canada. This adventure created many memories that they will cherish throughout their marriage.
Mark is the youngest of Robin and Charlene's kids. He is an avid hunter with an interest in gunsmithing. He has a collection of guns which he loves using for hunting and skeet shooting, and also enjoys spending time fishing.
Jaime works in a nearby town. When she is not working she spends her time as a happy homemaker. She loves making and listening to music, and experimenting with new recipes. During her quiet time Jaime enjoys spending time with her husband and pets or sitting down with a good book.
Get to know us Better:
Birthdays:
Mark- January 20 Jaime- August 12
Favorite Scripture:
Mark- Psalms 37:23
"The steps of a good man are ordered by the LORD: and he delighteth in his way."
Jaime- Joshua 1:5
"There shall not any man be able to stand before thee all the days of thy life; as I was with Moses, so I will be with thee; I will not fail thee, nor forsake thee"
Favorite Hymn:
Mark- What a Friend we have in Jesus Jaime- Farther Along, The Old Rugged Cross
Hobbies:
Mark-Working on vehicles, Guns, and Video Games Jaime- Cooking, Playing the Piano and Reading
Favorite Food:
Mark- Chicken Wings Jaime- Asian and Mexican Food
Favorite Place(s) to Eat:
Mark- Pizza Hut, Arby's Jaime- Montana's, Blue Dragon
Favorite Place you've ever been:
Mark- Canadian Rockies Jaime- Barbados and PEI